We make software that helps...
Avoid wasting
time and resources,
increase efficiency
Kaizen
Constant improvement as the most important core task. Suggestions for improvement are recorded and followed up here.
Gemba-Walk
Fewer theoretical meetings in the conference room, but targeted walks through production. Capture waste.
Andon-Board
Individual boards for the daily shop floor meeting. The report function enables evaluation over time.
Ishikawa
Ishikawa or Fishbone Diagrams are useful for identifying the root cause of problems and discussing any issue.
Muda
Avoid any activity that absorbs resources but creates no value.
Kanban
In Kanban boards, tasks are presented and assigned in a clear manner. Kanban is self-regulating and works according to the pull principle.
5s
Order and cleanliness in the workplace can be methodically recorded and optimized.
TPM
Managed maintenance, with elimination of waste and continuous improvement.
SMED
Changeover within a minute? Shigeo Shingo showed how it's done. Method and app are the ideal tool for your workshops to reduce setup-time.​
Lean-Wiki
Over 25 lean methods clearly and practically explained.​
Proven methods and digitalisation
Lean-Management everywhere
The term lean management includes methods that have been developed by the Japanese car manufacturer Toyota since the middle of the 20th century. The core idea of ​​lean management is to create value without waste.
Lean methods are now used in many areas:
Lean Administration
Lean Engineering
Lean Government
Lean Healthcare
Lean Leadership
Lean Office
Lean Production
Lean Selling
…
With the lemaboard-apps you can use lean-management-methods in a digital and modern way. For many different areas. Improve methodically and get all the advantages of digitalisation.
Dashboard
All relevant data, such as current status or performance, at a glance.
Timeline
The timeline shows time blocks (e.g. program statuses, tool usage, errors, piece counters, ...) on a daily basis along the time axis. The complete daily routine can be seen at a glance.
Floor-Plan
The graphic visualization of the factory shopfloor with machines and their current status.
Log-Analysis​
States and events are logged in detail for efficient root cause analysis.
NC-Analysis
NC analysis is a typical application for series production. Here, the actual machine running times and non-productive times can be seen for each NC program in the trend analysis.
NC-Tracking
Automatic detection and logging of NC-program version and program changes for clear traceability.
Tool-Magazine
The tool magazine app shows the current status of the tool magazine of each machine, including all detailed tool data. This allows the central presetting to be designed efficiently and tool searches and downtimes to be minimized.
Tool-Analysis​
Every tool use is recorded in detail. With the app tool analysis, usage can be analyzed from many perspectives.
Tool-Lifetime
In addition to tool usage, remaining tool-lifetime history is also logged. The app shows the remaining lifetime in a burn-down diagram, also with reference to use for various NC programs.
Error-Analysis
Targeted error analysis to identify the major causes of disruption.
Feedback
Machine data acquisition automatically records downtimes. These downtimes are justified by the employee in the feedback app according to category and optionally with free text. The result is the basis for a precise cause analysis and optimization measures.
Acquisition and processing of data with ...
The modular data-hub Stickfish-Console
The Stickfish Console is a modular data hub, comprising a core and variable interface plug-ins. It reads, processes, converts, and redistributes data, seamlessly integrating into workflows.
A prime use case is extracting machine control data, mapping and transferring it to an ERP system. Beyond this, numerous other applications exist. The data hub can serve as a background service, providing data to your app, or you can employ our visualization and processing apps.
A large number of Interface Plug-Ins
Given the diverse nature of the machine landscape, there are instances
where hardware solutions become necessary. This is particularly true for
older machines or when decentralized data acquisition is involved. The Stickfish Blackbox is crafted to adhere to industry standards, seamlessly capturing traffic light signals, piece counters, sensors, and energy data from a wide range of machines.
Wizard
The wizard enables guided processes and ensures their correct execution.
Job-Manager
The job manager is the cell-controller for stand-alone machines, including machine allocation planning, resource checks and our wizard.
Timeline
The representation of workflow events over time
Dashboard
The Management-Dashboard is designed individually in a grid format and contains for example tables, charts, KPI's, pdf's, counters, webviews or external documents.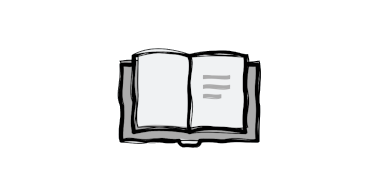 Shiftbook
The digital logbook in messenger format for easy communication and documentation, also with automatic entries.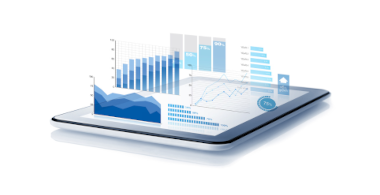 Reports
Easily configurable reports in table or chart format.
Messenger
The information comes to you. the daily, weekly or monthly report in your inbox.
Notifier
The notifier triggers notifications in case of certain events. For example, certain error codes or downtimes over a longer period of time.
My-Lists
Bring the many individual lists into a system that can be evaluated. Whatever - whether stock levels, standard values or even master data.
No idea how to start?
Or your team needs periodical support?
Use our online coaching
Starting Digital Lean-Management will be easy
We don't just provide our apps.
In addition, we can support you with advice and training.
A great advantage, especially when you start using digital lean tools.
Or as a regular fixed point in addition to day-to-day business.
We have a very heterogeneous machine park of old and new machines. And also different controls. The Stickfish data hub was the ideal solution for integrating all of our machines.
Muda walks have always been a standard in our company. With the help of the Stickfish apps, lean management is now also being used digitally, saving us unnecessary additional work.
We tested several systems and then decided on the Stickfish Notifier. Our machine operators use the individual error notification option intensively and can thus implement multi-machine operation.
READY to make OPERATIONAL
EXCELLANCE HAPPEN?